Our Denver Movers will make your next move a breeze.
Experience stress-free moving with Gentle John's Moving & Storage.
At Gentle John's Moving & Storage, we aim to provide a stress-free moving experience with every move we complete.
As soon as you pick up the phone and speak to our dedicated team of professional movers in Denver, Colorado, you'll feel at ease knowing your move is in good hands. With more than two decades of moving experience and more than 117,000 families served, our team can handle any move you need.
Take advantage of our full-service moving options, competitive industry rates, and high-quality customer care. Trust our movers and packers in Denver, Colorado to transport your belongings to your new home efficiently and safely.
Why Hire Our Movers in the Denver, Colorado Area?
When you book our Denver Movers, you will experience:
Competitive Pricing
Our affordable and transparent pricing means you will never experience sticker shock. We know that moving can be expensive, so we work with you to provide the Denver moving services you need within your budget.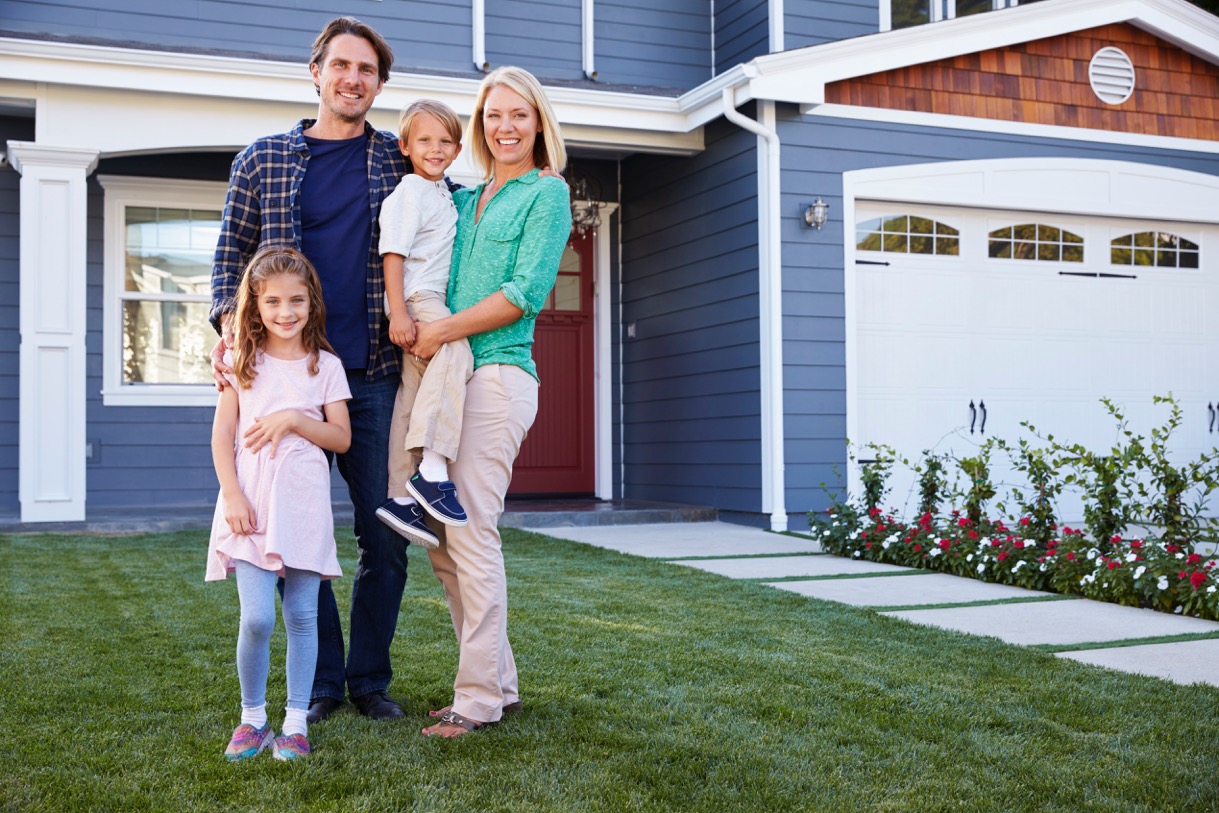 Control Over Your Move
Your move, your call. Our customers are our top priority and we want you to be an active participant in your moving experience. Our  movers in Denver, Colorado are at your service. We can help execute any kind of move within your timeline and budget.
Flexible Scheduling and an Understanding Team
As all good moving companies know, things happen and life doesn't always go according to plan. Do you have more boxes or furniture than you thought? Did you have an emergency that will delay or move up your moving day schedule? Do you need additional services? With our team of Denver, Colorado movers, consultants, and coordinators, it's not a problem. Enjoy the flexible scheduling that our team offers. Give us a call and we will work with you to ensure everything still runs smoothly.
High-Quality Customer Service
Last but certainly not least, you will experience some of the best customer service in the moving industry when you work with our movers and packers in Denver, Colorado. With our one stop shop full-service moving offerings, all your needs will be covered at a reasonable price. Our movers love what we do and will make sure you love working with us!
Save Money
With our affordable, no strings attached pricing, you can be sure that the price you are quoted is the price you pay. Our team understands that moving can get expensive, so we work hard to give you the best possible experience at an affordable price.
Flexible & Аffordable
Any good mover understands that things happen. More boxes than you thought you'd have to move? Is there an emergency that will speed up or delay your move date? No problem. Give us a call and our Denver, Colorado movers will work with you to make sure your move still goes off without a hitch.
Experience Great Service
On top of our flexible and affordable pricing and one stop shop offerings, you'll enjoy our exceptional customer service. No move is too tough for our team of highly-trained movers in the Denver, Colorado area. We love what we do, and we'll work hard to make the experience enjoyable for you.
Our Complete Denver, Colorado Moving Services
LOCAL & LONG DISTANCE MOVING
Regardless of whether you are moving your home or business, our Denver, Colorado movers will guarantee a simple and stress-free experience. We have performed all kinds of moves, from small offices, apartments, single family homes, to high-rises and large office buildings. Our local Denver, Colorado movers and long distance movers in Denver, Colorado are ready to help you relocate across the country or just across town.
PACKING SERVICES
If you don't want to worry about packing, call our movers and packers in Denver, Colorado. Our full-service residential and commercial moves come with optional packing services. We can take care of the packing for you! We will even unpack everything for you once you arrive in your new home! Regardless of what kind of move you need, leave the details to our Gentle John's Moving & Storage team.
COMMERCIAL MOVING
Relocating your office? Call our team at Gentle John's Moving & Storage to make it happen. Our office movers in Denver, Colorado have experienced all kinds of commercial moves and will avoid any unnecessary downtime for your business. We can pack your office, transport your supplies, move equipment, and unpack everything at your new headquarters. Make your next commercial move a breeze when you hire our team.
STORAGE
Our team offers secure and climate-controlled storage units to service your storage needs. Our flexible schedules mean that our storage units are available for short-term or long-term use. Whatever your reason for needing storage services, our movers in Denver, Colorado have you covered. Contact us today to speak with one of our designated storage specialists.
Unpacking and Setting Up the Home
Our movers will place and setup your furniture exactly where you want it at your new home.  They'll carry boxes into kitchen, bedrooms, basement and garage as marked. They'll unroll rugs, reassemble beds, and place these in rooms as you have requested. If you choose unpacking service, your Gentle John's crew will also unpack every plate, cup, glass and spoon, place them on the kitchen counter, and take away the packing material when they leave.
Or complete the form below and we will respond to your inquiry promptly.


Fields marked with an asterisk * are required.
PRIVACY POLICY
Your privacy is vital to our long-term relationship with you, and protecting your privacy is just one part of our mission to provide you with highly personalized and valuable service. In addition, in an effort to comply with the Children's Online Privacy Protection Act (COPPA), we will not knowingly collect personally identifying information from children under the age of 13.
This statement describes our Standard Privacy Policy What Information is Collected; How Information is Collected; and by Whom is Information Collected Required Personally Identifiable Information To submit the forms on our Web site, you must enter your name and e-mail address etc. This required personally identifiable information is necessary for us to process transactions for you and contact you. General Information We collect general information about you when you visit our web site.
This information includes technical information related to your computer and the manner in which you are accessing our site and includes such information as the internet protocol (IP) address of your computer, what operating system your computer is using, what browser software (e.g., Explorer, Netscape or other) your computer is using, and who your Internet service provider is, the Uniform Resource Locator ("URL") of the web site from which you just came and the URL to which you go next and certain operating metrics, such as the amount of time you use our Web site. The general information that we gather about you may be aggregated with general information of all users to help us better understand how our site is used.
In addition, we aggregate the general information and the personal information. We compile and analyze this aggregated information so that we can provide more meaningful information to corporate partners and more relevant content and advertisements to you.
The Sharing of Collected Information Personally Identifiable Information
We will not share your personally identifying information with other third parties without your consent, except for the following limited purposes: We are compelled to do so by law or by an order of a court or governmental authority. In order to cooperate with law enforcement authorities or governmental regulatory bodies. As we deem necessary to protect our rights, safety or property, our users or others to enforce our terms of use agreement or Standard Privacy Policy.
Aggregated General Information
In addition, we may share aggregated general information about our site with our partners or the general public. For example, we may share information regarding the daily number of unique users to our site with potential partners or others. Aggregated data does not contain any information that could be used to contact or identify you. Third Party Sites We may publish links to other sites from our web site. Please note that we do not control the content, practices or policies of any other site, including what information those sites collect about you. Accordingly, we do not endorse or hold ourselves responsible for the privacy policies or information gathering practices of any site that you may link to from our site. In addition, you may choose to respond to advertisements that are posted on our web site or made available via our service or to direct marketing offers from third party sponsors or advertisers.
We do not control the content, practices or policies of our sponsors or advertisers and, accordingly, do not endorse or hold ourselves responsible for the privacy policies or information gathering practices of any sponsor or advertiser who may collect information about you.
Amendments to Our Standard Privacy Policy
We may, from time to time, amend our Standard Privacy Policy. If we do, then we will post such amendments to this document so that you may always have access to our most recent policy. We reserve the right, at our discretion, to change, modify, add or remove portions of our Standard Privacy Policy at any time and from time to time. If at any point we decide to disclose personal information in a manner different from that stated at the time it was collected, we will notify users by email. You will be given the choice at that time to "opt-out" of any disclosures of your personal information that you made available to us prior to the change in our policy.
Acknowledgment and Acceptance of our Standard Privacy Policy
When you use our site, you affirmatively agree to all terms of this Standard Privacy Policy. Your continued use of this Web site constitutes your continued agreement to the terms of the Terms, including this Standard Privacy Policy. If you do not agree with the terms of our Standard Privacy Policy, you should cease using our Web site.
Gentle John's Moving & Storage
2650 W Union Ave
Englewood CO 80110
PHONE: ‭(303) 381-1000‬
USDOT 4048919